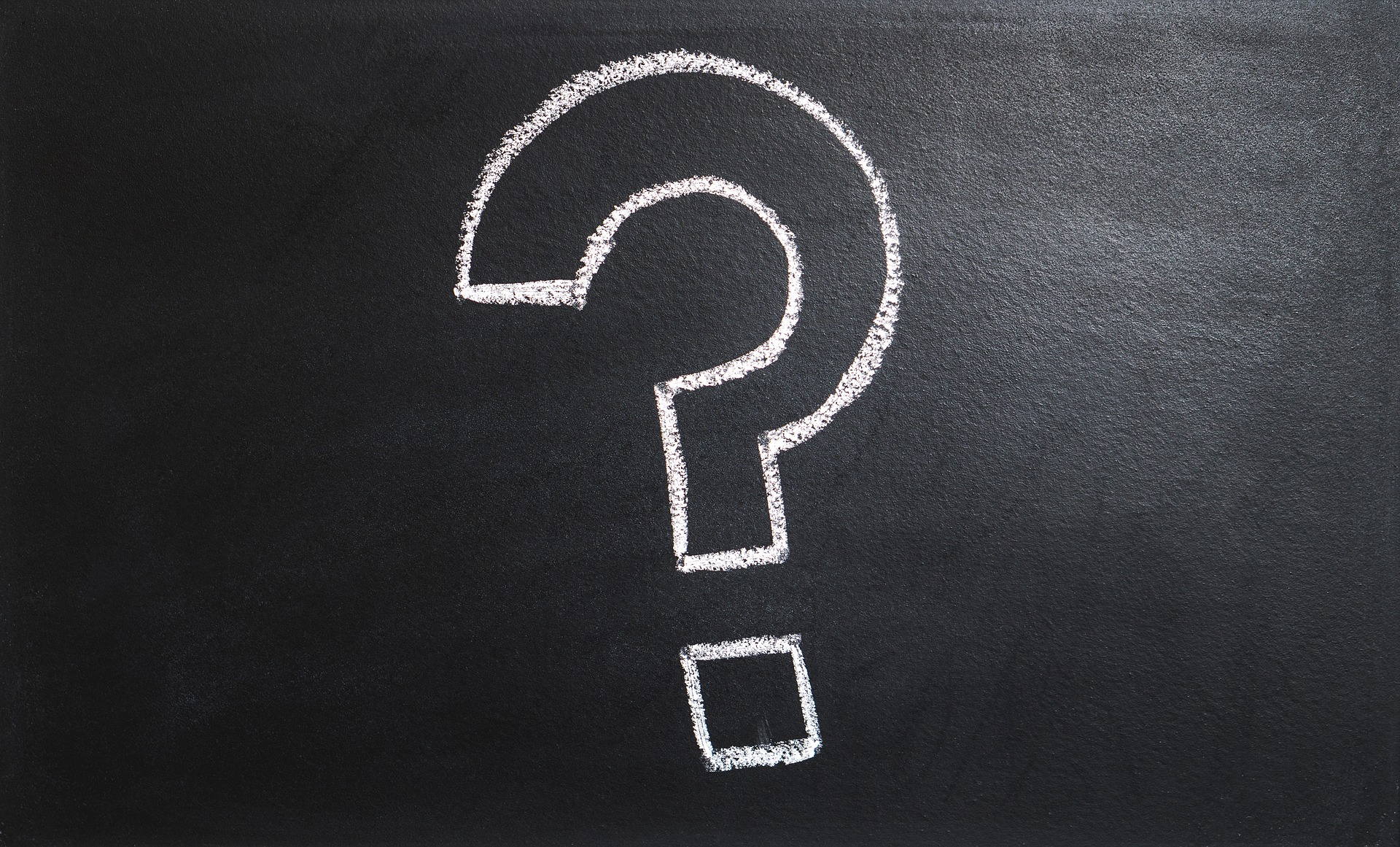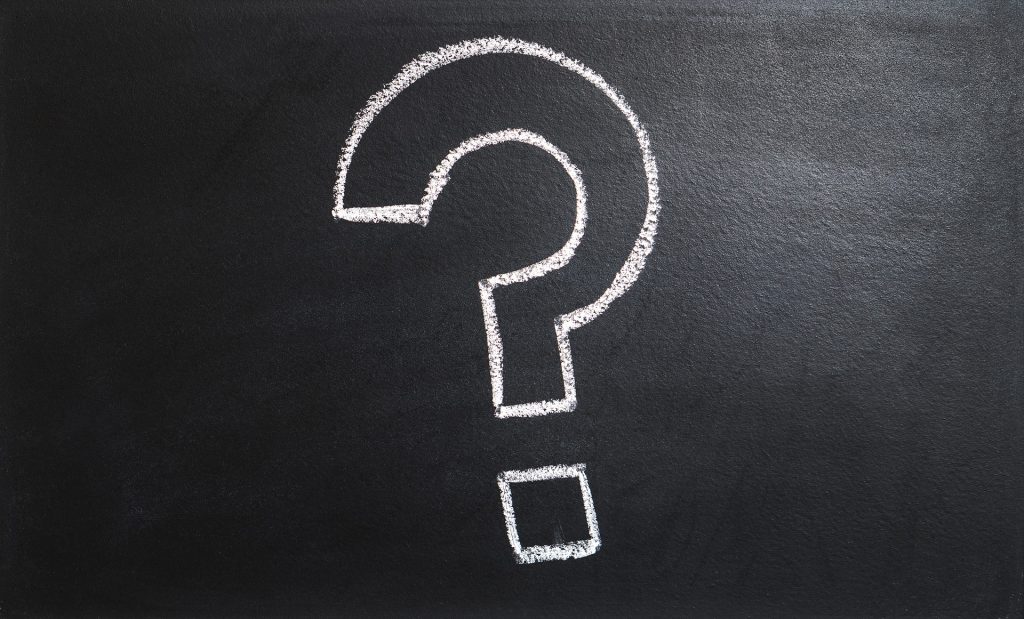 General Questions on Economics
Questions About Anthonyfok.com
Payments And Registration Matters
Others
General Questions on Economics
Is Economics tuition a necessity?
Singapore has been dubbed the "Tuition Nation". Even Prime Minister Lee Hsien Loong recently commented that tuition has become a "minor national obsession". Singaporean parents are certainly willing to splurge on tuition services for their children as they perceive tuition to be the key to academic success. In the last report on Singapore household expenditures in 2008 by the Department of Statistics, figures showed that Singapore households spent around $820 million on centre- and home-based private tuition, up from $470 million a decade earlier.
In today's competitive society, many parents view tuition as a necessary means to scoring distinctions in examinations and getting ahead of the academic race. However, Mr Anthony Fok believes that tuition should be viewed as a supplement to a child's education, and not an integral part of our education system or an obligatory pathway to success. The role of tuition should be to fill in the gaps of knowledge.
What is the difference between H1 Economics and H2 Economics?
All H1 and H2 students will be placed in the same class. This is because the topics are largely similar for both H1 and H2. The slight difference between H1 and H2 are topics such as Market Structure, Cross Elasticity of Demand, Income Elasticity of Demand, which are covered in JC 1 for most colleges.
The difference between H1 and H2 is largely the examination format. For H1, students need to do 2 case study questions. For H2, students need to do 3 out of 6 essay questions.
Are ten-year-series guides still relevant or helpful for students?
The ten-year-series (TYS) is an annual publication, which compiles all of the past 10 years' GCE 'O' and 'A' level examination questions. The TYS has been used in schools for more than four decades. Students claim that the TYS shows a pattern in the types of questions asked over the years. Nonetheless, the questions now tend not to repeat in the future examinations, unlike in the past. Although the TYS is still relevant since knowing how well you do in an actual past-year paper gives you an indication of how prepared you are, students should also equip themselves with more than the TYS such as other guide books which covers the syllabus adequately as well. Following from this, Mr Anthony Fok has written a series of Economics guide books which covers areas such as evaluation points, diagrams, summary notes book and model essays which will facilitate the students in their revision.
Why do so many students find Economics challenging?
In the GCE 'A' level examination, there is now less emphasis on testing the lower order thinking skills of knowledge and comprehension. In order to do well in the examinations, students must show evidence of higher order thinking skills (Application, Analysis, Synthesis and Evaluation) in their answers. Regurgitation of content from lecture notes will weaken their ability to achieve the highest level of response in the Economics paper. Students will need to be able to explain current economic events in terms of the relevant economic principles learnt and also integrate the different topics learnt to construct a coherent line of argument and reconcile conflicting ideas. In addition, students must be able to evaluate the effectiveness and limitations of the various economic policies learnt in the lecture notes. Finally, the answers given must be logical, clear and concise as examiners reward "quality" rather than "quantity" of response given in the essays.
Students should keep themselves updated on current affairs. They should be aware of global economic events, in particular the Singapore economy. Students need to keep abreast of current news and reports available online and on print media, as Economics is dynamic and constantly changing. Students will stand out if they are able to quote up-to-date information and statistics in their examination scripts.
Apart from having good knowledge on current affairs, students need to be able to apply economic concepts in the right context in order to excel.
Questions About Anthonyfok.com
What makes Mr Anthony Fok special?
Mr Anthony Fok was featured on The Sunday Times newspapers as "one of the five most sought-after tutors in Singapore" in the year 2008. Quoting from the Sunday Times newspaper article, "As he is well known for his ability to deliver results, parents try all means to put their child in his class".
Mr Anthony Fok says, "I believe that my popularity as a top Economics tutor in Singapore comes from more than merely imparting Economics knowledge. I motivate the students to love the subject and to look beyond the academic grades. I teach values and life lessons that will be valuable to them even after graduation. I am more than a tutor to the students. I am a friend and a mentor."
"I help to shorten the learning process and bridge the gap between what was taught in schools and what eventually appears in the national examinations. Students look for me because they want to achieve their 'A' grade and I am confident that I can deliver the results they want, as long as they work hard together with me."
"I enjoy teaching and I am lucky to be able to find great satisfaction in my work."
How do you keep students motivated?
Most Junior College (JC) students are generally self-motivated as evident from their own initiative to sign up for tuition. They know that the stakes are high and extra effort is required in order to secure their distinctions to qualify for the top local and overseas universities. Mr Anthony Fok constantly messages his students on a regular basis to keep in touch with them on a personal level as a friend rather than as a tutor. He lends a listening ear when students need support and encouragement, especially during examination period.
Does Mr Anthony Fok teach H3/ IB Economics?
Mr Anthony Fok only specializes in teaching A-level Economics for H1 and H2 students.
Does Mr Anthony Fok provide one-on-one tuition? Is group tuition regarded as less effective?
No. Mr Anthony Fok's schedule is fully booked for group tuition at Bukit Timah and Tampines.
In contrast to home tutors who may not have the relevant teaching experience and structured lesson materials in place, Mr Anthony Fok's detailed lessons plans optimizes lesson delivery. Through interactive group discussions, students are able to gain a better and deeper understanding of the subject content. This is supported by the proven track record as shown from the quality results produced and positive testimonials from former students.
Apart from Bukit Timah and Tampines, does Mr Anthony Fok teach at any other locations?
Is Mr Anthony Fok the only teacher?
Yes. All Economics tuition lessons are entirely taught by Mr Anthony Fok. This is to ensure top quality in lesson delivery. He is a 'one-man-show" tutor. All lessons are delivered live.
What if Mr Anthony Fok is unable to make it for lessons (e.g. reservist or sick)?
There will be no relief teacher. The lesson will be cancelled and a replacement class will be arranged.
Does Mr Anthony Fok offer a trial class?
Due to the limited vacancies available, JCEconomics.com is unable to offer a trial lesson. However, in the unlikely event that you do not benefit from the lessons, you are free to withdraw from the classes at the end of 4 lessons.
Does Mr Anthony Fok have a "waiting list" of students?
The popular time slots for JC 2 Economics classes are usually fully booked by March. Interested students will be placed on a waiting list.
Can I ask my own questions in class?
Definitely! No one should leave the classroom in doubt. Students can arrange for a separate consultation on an ad-hoc basis with the tutor. In addition, all students are given Mr Anthony Fok's personal mobile number upon registration. They can text him even after tuition hours to seek help in Economics.
What is Mr Anthony Fok's track record?
The name list of students who have scored distinctions are listed on the website on an annual basis. The percentages of students who scored 'A's and 'B's are also listed on the website. Do note that Mr Anthony Fok teaches a large pool of students on a yearly basis. The sample size of students is much larger as the students come from all walks of life, not merely from the top branded schools.
Are all the testimonials listed on the website Mr Anthony Fok's former tuition students?
Yes. All the testimonials listed on the website were written by students from Mr Anthony Fok's Economics tuition classes. Photographs also accompany the testimonials given for verification.
Can we have a look at Mr Anthony Fok's certificates?
The academic certificates of Mr Anthony Fok are displayed prominently at the tuition centre in Bukit Timah.
How does Mr Anthony Fok segregate the students from H1 Economics and H2 Economics?
All students are placed in the same tuition class. However, H2 students will attend additional payable classes to cover the extra topics covered in the H2 syllabus. H1 students do not need to attend the additional class.
If the topic covered during the tuition lesson differs from the topic covered in school, can everyone accommodate me?
As this is a group tuition class, there are usually students from different schools in the same group. Therefore, it is unrealistic to expect everyone to be learning the same topic at the same time. If you have learnt what Mr Anthony Fok happens to be teaching at the moment, learn it again from a different perspective. You may learn something you didn't know before. If you haven't learnt what Mr Anthony Fok is teaching in class, you should pay attention and learn it well so that you will be well prepared when your teachers teach you the same topic in school. The idea is you probably will be taught twice for every topic – once by your school teacher and once by Mr Anthony Fok. You will also probably do a lot more essay questions than your peers and therefore, you should be more competent and confident with the topics.
All students who sign up for classes will be given a full-year's detailed lesson plan. Students will know in advance what topics will be covered during lessons.
Can you tell us what will appear in this year's A level Economics examination? Do you spot questions?
Mr Anthony Fok believes in ensuring that all the topics are adequately revised and covered during the tuition classes. It is important not to "gamble". Legitimately, nobody should have prior access to the papers set by the Ministry of Education of Singapore in collaboration with the University of Cambridge Local Examination Syndicate. Nonetheless, being very familiar with the past-year examination questions since I am the sole author of the answers to the ten-year-series, I can readily tell students in which year this particular type of questions has most recently come out and how often it has come out in the past. I make it a point to always keep abreast of the latest exam trends, both local and overseas, and update my notes accordingly for the benefits of my students.
Can Mr Anthony Fok guarantee me a distinction?
No genuine tutors can guarantee distinctions. Students need to work hard together with Mr Anthony Fok's proper guidance.
Can Mr Anthony Fok help to mark the essays I write?
Yes. Mr Anthony Fok will personally mark any extra essays that you choose to do. He will also provide written feedback on how you can improve on your work.
Are the books written by Mr Anthony Fok a replication of the notes given in Economics tuition classes?
No. There will not be any duplication of notes found in the books written and the notes that are distributed during lesson time. Students are strongly encouraged to purchase the guidebooks to help them with the revision at home.
How will the books written by Mr Anthony Fok help in my revision?
Mr Anthony Fok has written an entire series of Economics books catering to students sitting for the GCE 'A' level examination. The books cover specific skill sets that students might wish to improve on.
For example, there are different books on drawing diagrams, writing evaluation points, scoring for essays and case studies, etc.
Students are strongly encouraged to purchase the books to help them improve on their weakness.
Can I buy Mr Anthony Fok's Economics notes instead of attending the lessons?
The notes are not for sale. It is the delivery of the lessons that makes Mr Anthony Fok's lessons unique – not merely the notes.
What is so special about the lessons?
Please refer to the testimonials written by Mr Anthony Fok's former students. It would be better to hear from the students who have personally experienced and benefited from his conduct of lessons.
I am a JC 2 student. My JC 1 foundation is weak. How can Mr Anthony Fok help me?
On the first lesson, Mr Anthony Fok will speak personally to all new students to give guidance on how to study for Economics. He will also pass a copy of the previous lessons' materials so that he/she can catch up. Another suggestion is for JC 2 students to join the JC 1 classes as well. This will help them to catch up on their foundation topics.
Does Mr Anthony Fok conduct crash courses for last minute JC 2 students?
No. However, there are intensive revision programme classes conducted in December for JC 1 students to catch up on their foundation topics.
Does Mr Anthony Fok conduct additional classes during June or December holidays?
Yes. Please refer to the "Intensive Revision Programme" and "Case Study Workshop" links on the website.
What are some value-added services that Mr Anthony Fok provide?
Students are welcomed to stay behind after class to clarify any doubts they might have at no extra charge.
Students can SMS/Whatsapp the tutor even after tuition hours if they need help in any concepts. Mr Anthony Fok will personally reply the messages at no extra charge.
Students can book an ad-hoc appointment with Mr Anthony Fok for a personal consultation during weekdays to seek help in topics they are unsure of.
Students can request for additional notes or revision packages, which include model essays and key concepts to revise on.
I am very weak in Economics. How can Mr Anthony Fok help me?
Economics is unlike other subjects like Mathematics or Sciences. In order to do well for Economics, students need to be equipped with the necessary skills to interpret examination questions correctly and construct arguments effectively within exam conditions to score and excel.
Some students do badly for Case Studies because they are not exposed to real world context or examples. In fact, many essay questions are usually linked to Singapore context or other developed countries like USA or Japan and developing countries like Vietnam, Brazil, China and India. Students need to have the relevant knowledge of these countries in order to write well. Bearing this in mind, Mr Fok has crafted special notes to give students the Grade A, i.e. the Level 3 marks (highest marks given for distinction grade). In order to hit Level 3 (L3), students need to give evaluation and analysis points. His notes will summarize all these evaluation and analysis points.
Will it be too late to start attending lessons at any point in time?
It is never too late as long as you are willing to work hard. There are students who have joined Mr Anthony Fok's classes 3 months' before A-levels and have scored As in Economics. Please read the testimonials from his former students.
Is 1.5 hours of curriculum time a week sufficient?
The syllabus will definitely be fully covered. Numerous batches of students have successfully scored distinctions with 1.5 hours per session. It is the quality of the lesson, not the duration.
Which schools do tuition students hail from?
Students come from different colleges in Singapore. There are private candidates sitting for the GCE 'A' level examination that attends the classes as well.
If I can't attend my allocated tuition lesson, can I attend a makeup lesson?
Yes. You could possibly join other classes within the week. All classes are repeated within the same week (i.e. the first class starts on a Friday and the last class ends on a Sunday).
What is the class size?
The actual class size may differ from time to time due to students attending make-up lessons. Mr Anthony Fok is a highly sought-after Economics tutor with exceptional classroom management and lesson delivery skills. The mere fact that his classes are big, speaks volumes of his ability to deliver results and keep the students engaged. It is the quality of teaching that matters.
What are your opening hours?
The centre is only open during lesson hours. Please SMS 8251 3684 if you have any enquiries to make.
Payments And Registration Matters
How do I sign up?
To register, please SMS student's full name, school, selected time-slot to 8251 3684. A confirmation SMS will be sent upon successful placement.
Do you provide any placement diagnostic test?
No. However, upon registration, students may wish to bring down their latest Economics examination scripts for Mr Anthony Fok to review. He will review and analyse the student's strengths/ weaknesses and provide suggestions on how to improve. Please photocopy a copy of the examination papers for him to review.
What do I have to pay upon registration?
Monthly fees and one-time material fee of $120 (non-refundable) will be payable.
There is no trial lesson available. The material fee is non-refundable should the student withdraw from the class before the year ends.
Should there be 5 lessons in a month, the fees will be pro-rated accordingly.
What is the $120 one-time material fee paid for?
The $120 material fee is collected upfront to pay for the printing of notes and worksheets throughout the year.
Do you issue a receipt upon collection of fees?
Yes. An official receipt will be given.
When are the monthly fees due?
Fees are payable at the beginning of each month. There will be pro-rating of fees if the student begins lesson in the middle of the month. However, there is no pro-rating of fees if the student misses any lesson, regardless of the reasons.
What if there are 5 lessons in the month?
All of our programs are based on a month-to-month commitment. If there are 5 lessons during the month, the fees will be pro-rated.
What if the student joins during the middle of the month?
The fees will be pro-rated based on the number of remaining lessons in the month of registration.
Will there be price revision from time to time?
In the unlikely event that the tuition fees are revised, parents will be notified at least 1 month in advance.
What are the modes of payment?
We only accept payment by cash or cheque. For cheque payment, please indicate that it is payable to "JC Economics Education Centre Pte Ltd" . We do not accept credit card, Nets or bank transfer.
In the event of planned absence from class (e.g. due to overseas trips, school camps or sports competitions), can I seek a refund of tuition fees?
There is strictly no refund of fees. Students are advised to plan their schedule ahead of time and attend the makeup lessons within the same week. In the event that students are unable to make it for the makeup lesson, there will not be any refund of fees.
Is there any discount?
Students on the MOE's financial assistance scheme may wish to apply for a discounted fee. Approval will be granted on a case-to-case basis.
Will the class schedule change during the year?
The class schedule will be fixed for the entire year.
Others
Can I have a chat with Mr Anthony Fok personally?
Due to Mr Anthony Fok's busy schedule of conducting lessons, writing books and attending conferences, he will not be able to chat personally with potential signups. Please contact the administrative staff via SMS for enquiries.
I tried calling your number but nobody is picking up the call.
Please SMS your enquiry to 8251 3684 instead.
We have business proposals for Mr Anthony Fok. How can we reach him?
We are from the local media. Can we interview Mr Anthony Fok?